We had a very busy weekend with Will's graduation from UC-Davis. He is now officially finished with school.
We've all been working toward this moment for the past three years, so I want to say CONGRATULATIONS!
Here's a shot of the three of us on the big day: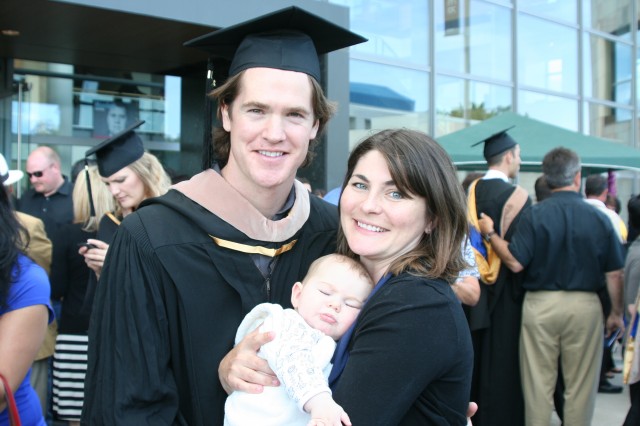 Of course, as soon as the weekend was over, Will got a cold.
I can't think of a time during college that I didn't get sick over winter break, but I don't ever remember being sick during finals. Our bodies must have some way of knowing that the pending illness can be pushed off until the stress in our lives is over.
And with that, I'm so glad that Will's cold is here, because it means we can all relax and enjoy some stress-free moments away from school!